FRESH, LOCAL, DELICIOUS
The Travellers Inn at Birdwell offers delicious, traditional-style food. All our food is cooked with local, fresh ingredients and a lot of love.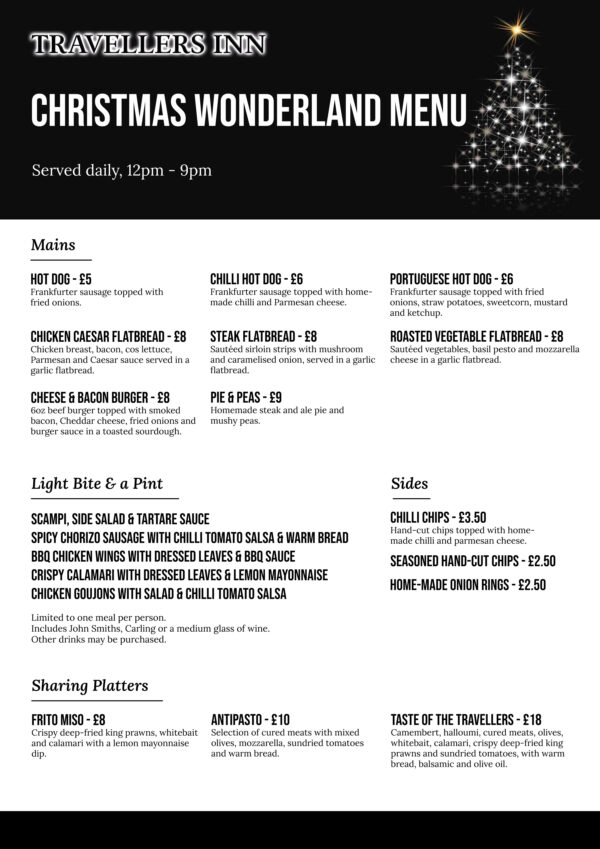 At The Travellers Inn, our experienced chefs use seasonal, local ingredients to put together exciting menus full of flavour and flare.
We never stand still and always provide our diners with new, delicious dishes and amazing specials on a daily basis.
local. fresh. delicious. care. service. comfort.
We serve food from 12:00 – 21:00 Monday to Saturday, as well as our fabulous Sunday Roast 12:00 – 18:00.
Booking is strongly advised.